Schoellhorn-Albrecht Vertical Anchor Windlass for 2" Chain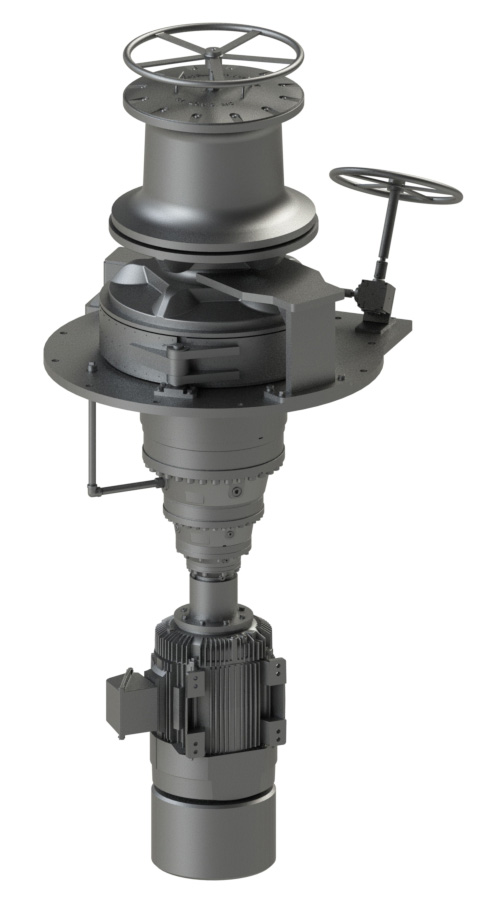 Schoellhorn-Albrecht completed the manufacture of a new 50 HP two speed Vertical Anchor Windlass for the SS Del Monte.
The Vertical Anchor Windlass develops approximately 50,000 lbs of pull @ 25 fpm and approximately 25,000 lbs of pull at 50 fpm.
Features include a 24" Capstan, manual clutch, band brake and chain stripper along with a two speed 50 HP marine duty motor.
The windlass was designed to American Bureau of Shipping (ABS) regulations and was inspected and certified by ABS in our St. Louis facility.
More information on Anchor Windlass Products can be found HERE.