QUICK RELEASE HOOK SYSTEMS
Quick Release Hooks can be designed for new installations but can also be made to mount to existing bolt holes to minimize the amount of rework on site.
Examples include Quick Release Hooks made to replace obsolete Stevens Hooks while maintaining the existing bolt hole pattern.
Rotary Quick Release Hooks with Capstans made in a multiple of arrangement options including:
Single, Double, Triple, Quadruple with and without Integral Powered Capstans (Quadruple, available, not shown)

Designed for hazardous and non-hazardous marine environments

Designed for operation in a salt-laden marine environment and contain a thermal zinc coating and epoxy paint system
Powered Capstans both integral and independent of the hook feature electric motors and helical worm gear boxes that prevent back drive when power is off. Link-Belt FMC Pull-Pack Capstans are currently being replaced by equal Schoellhorn-Albrecht models.

Explosion Proof Motors and Control Enclosures
Quick Release Hooks and Capstans are factory proof tested and can be witnessed by customer or 3rd party if needed.
Request a Quick Release Hook System Quote
---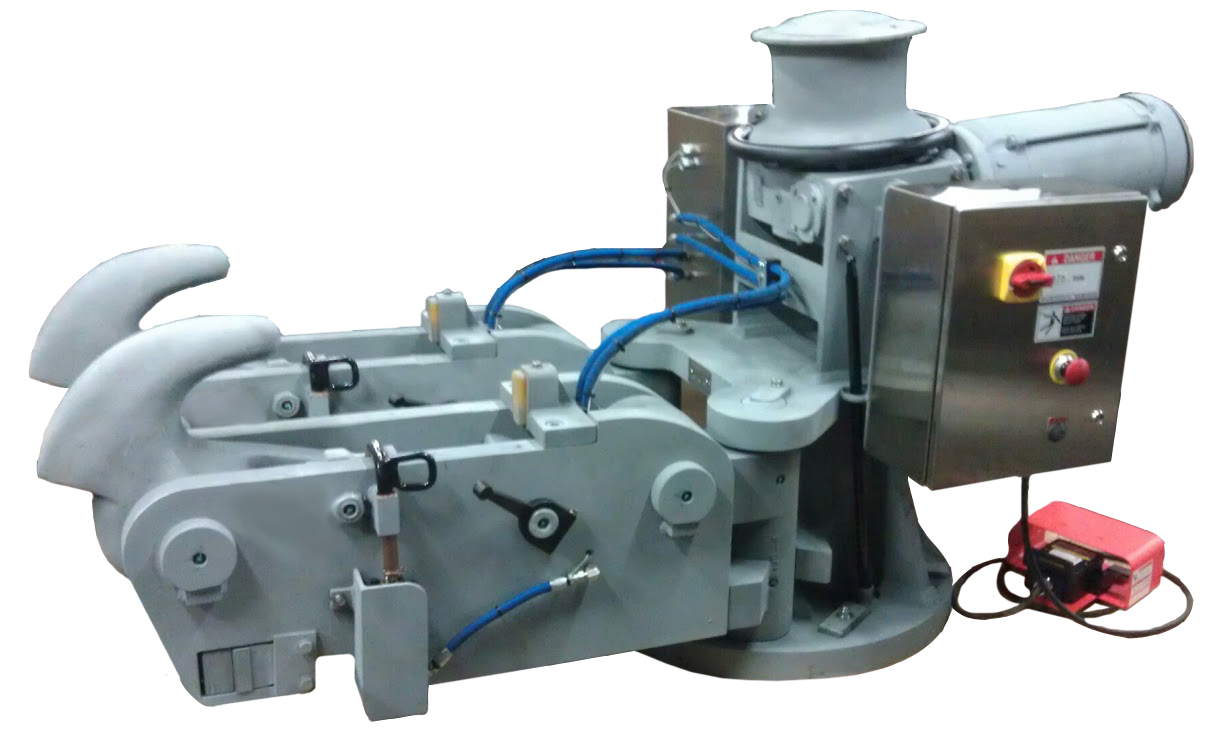 Capstan & Double (2) Quick Release Hook with Controls & Foot Switch
---
---
---
---
---
---
---
---
Previous Customers
MURPHY OIL CO.

SUNCO TERMINALS

CHEVRON

CHEVRON PRODUCTS

SHELL OIL

B.P. NORTH AMERICA

B.P. PRODUCTS

CITGO PETROLEUM

CITGO PIPELINE

BASF

EXXONMOBIL

PHILLIPS 66

GEORGIA GULF

BAY TANK

KOCH PETRO

VALERO REFINING

FLINTHILL RESOURCES

AXIALL

UNION CARBIDE

NUSTAR

DOW

ALCOA

MARATHON/URS

AET OFFSHORE

---