Schoellhorn-Albrecht Custom Trolley and Rail Accommodation Ladder System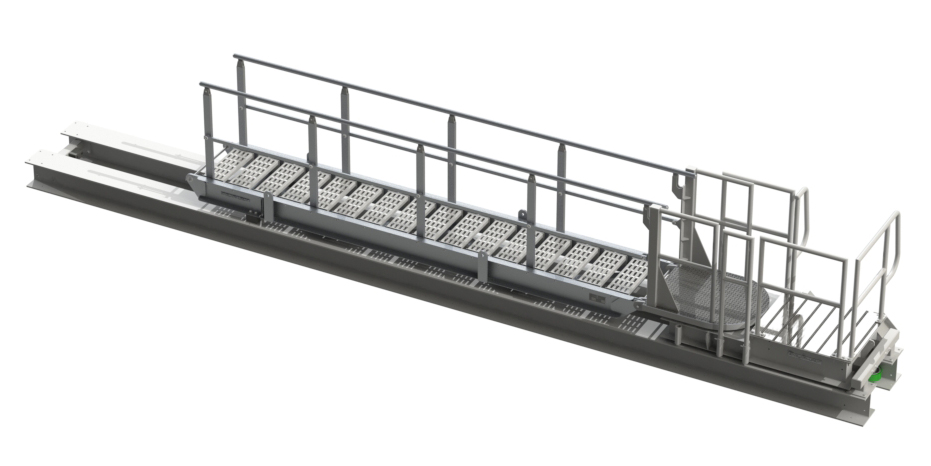 Ladder Shown Stowed Position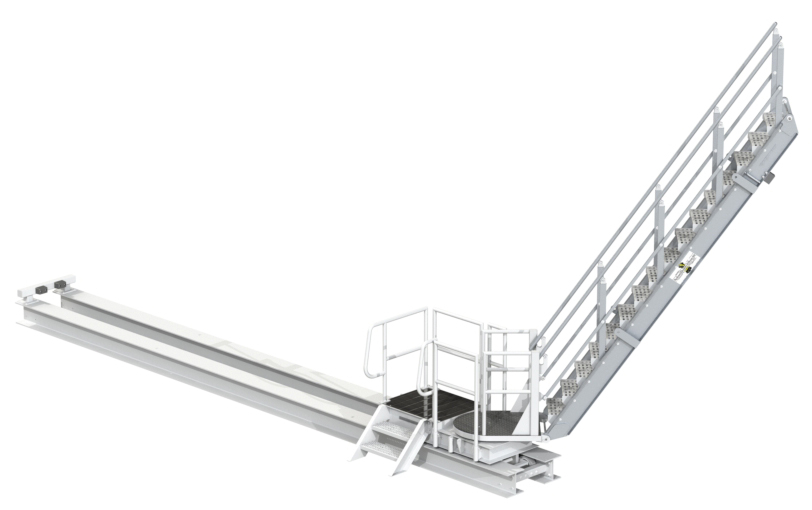 Ladder Shown Deployed Position
Schoellhorn-Albrecht designed and fabricated a custom cart and rail accommodation ladder system for use by the United States Navy in Kings Bay, Georgia.
The ladder, constructed from 6061-T6 Aluminum, features an anti-slip feathering (self-leveling) tread plank and articulating handrails. The ladder is attached to a rotating platform and cart constructed from ASTM A36 steel. The cart rides smoothly on either steel or polyurethane wheels with sealed precision ball bearings to eliminate the need for wheel maintenance.
With the provided steel rails mounted to a dock or barge, the cart and rotating platform allow for the system to stay in place while automatically adjusting to the tidal changes and barge movement. Bumpers on the ends of the steel rails keep the cart from rolling out from beneath the rails.
Cart and rail accommodation ladder systems can be customized to accommodate a variety of lengths and tidal changes. The ladder can be used safely at angles of +55° to -55°.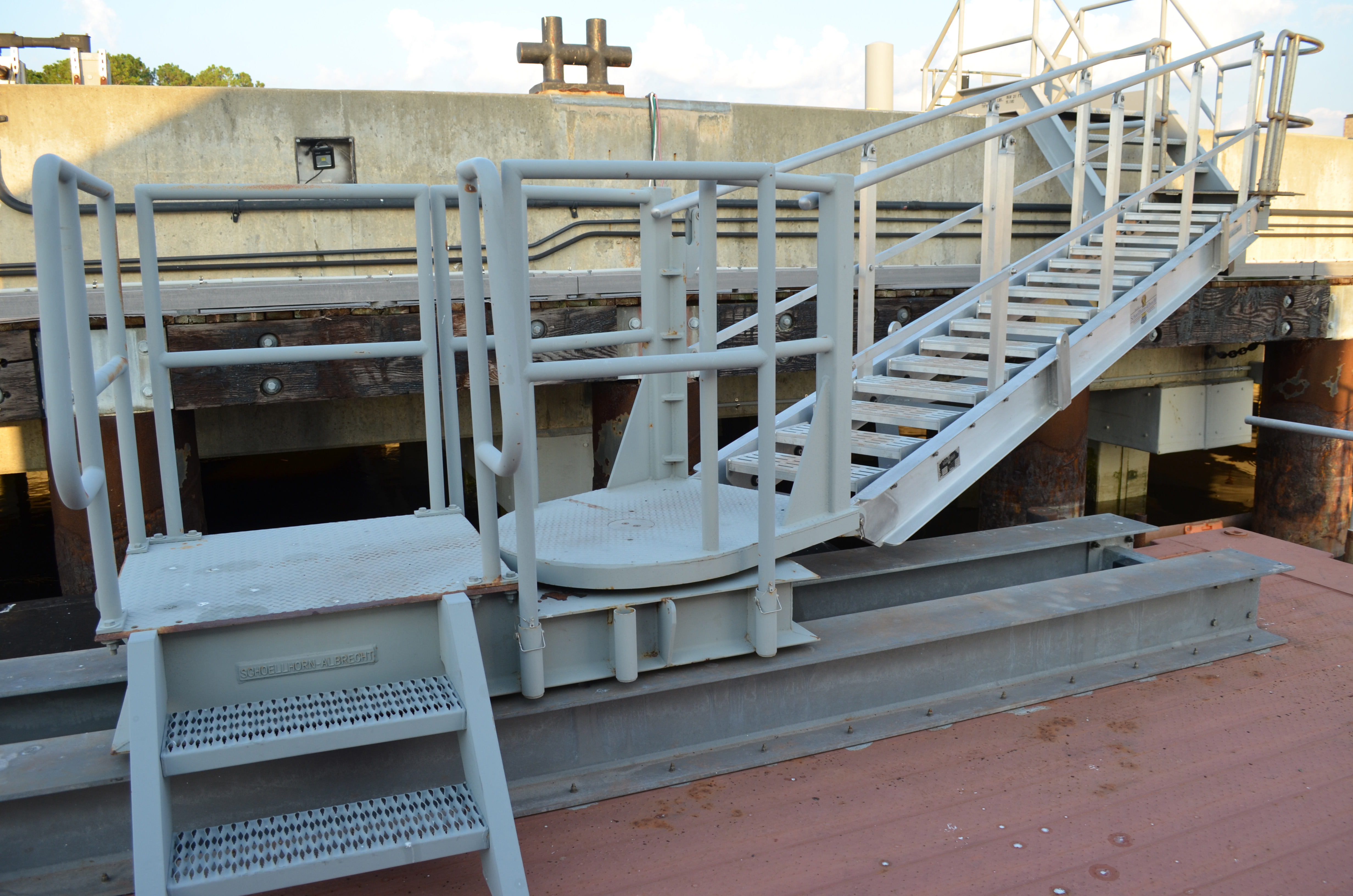 Ladder & Rail system shown installed

You can find more information on our Rail Ladders HERE on our site.