Schoellhorn-Albrecht Builds Thru-the-Deck Inland River Capstan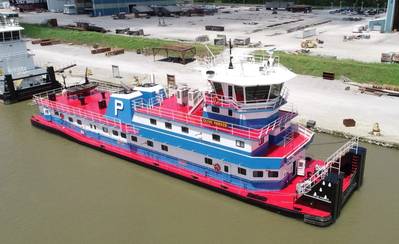 Schoellhorn-Albrecht recently completed a contract to design and manufacture a Thru-The-Deck-Vertical Capstan for the new towboat the Olive Parker.
The Capstan was designed to operate in a severe marine duty environment and is powered by a 15 HP motor and has a 14" barrel. The capstan generates 12,100 lbs of pull and has a bollard rating of 100,000 lbs.