Schoellhorn-Albrecht Completes Gate Windlass Project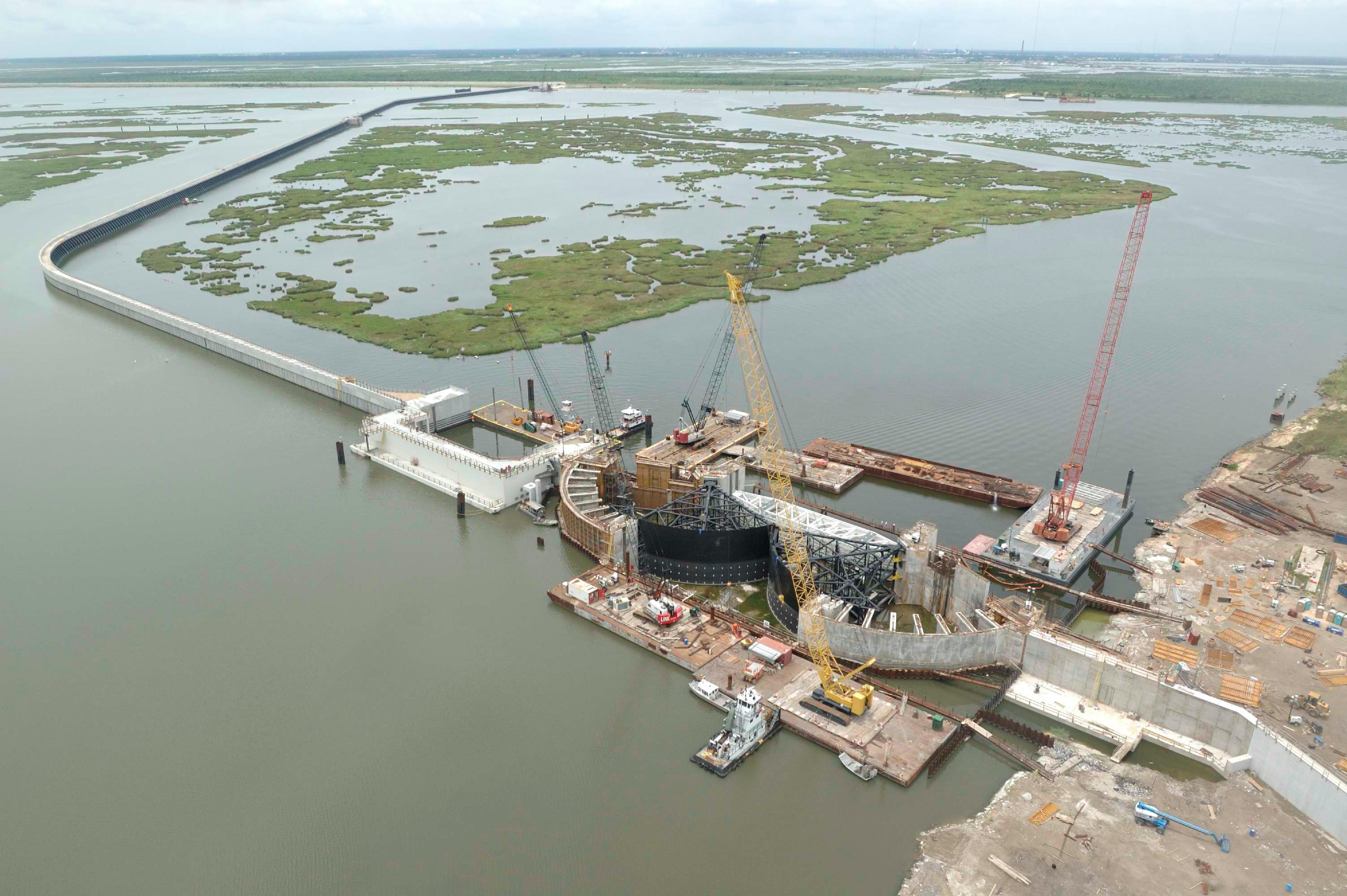 The Inner Harbor Navigation Canal (IHNC) surge barrier is a new feature, authorized by Congress in 2006, that will reduce the risk of storm damage to some of the region's most vulnerable areas - New Orleans East, metro New Orleans, the 9th Ward, and St. Bernard Parish. This project aims to protect these areas from storm surge coming from the Gulf of Mexico and Lake Borgne.
This was the largest Design-Build project in the USACE history. The total project cost was 1.1 billion.
Gate Windlass designed and built by Schoellhorn Albrecht
- [2] Windlass - [1] Windlass to open the gate , [1] to close the gate
- [2] 40HP Motors - 108,000# of pull @ 15FPM
- Wildcat - 1 3/4" Chain
- Each winch has a 175 gallon HPU with [2] 40HP pump motors - develops 2500PSI & 44 GPM
- Owner is State of La, project is supervised by USACE. Gate designed by Shaw Engineering