Schoellhorn-Albrecht builds NAVSEA Accommodation Ladder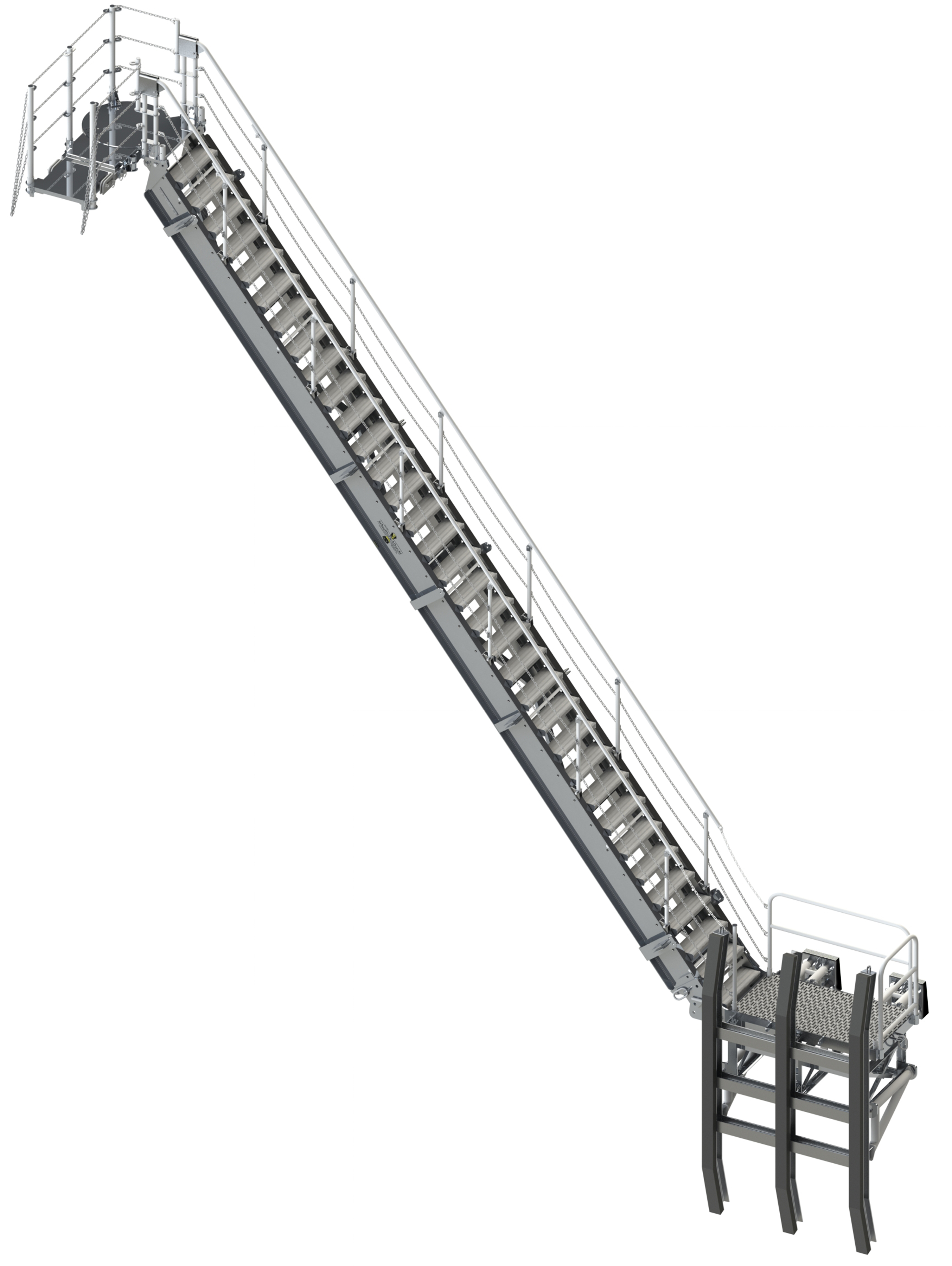 Schoellhorn-Albrecht recently completed manufacturing of one (1) NAVSEA Accommodation Ladder for the USS Kearsarge.
The ladder is built to NAVSEA specifications and includes an upper rotating platform, a lower platform, ship bumpers and fenders. The accommodation ladder is 34' long, 30" wide and features feathering treads, which compensate for operational changes in the ships draft. The ladder treads pivot to remain level during changes in the ladder's angle. The accommodation ladder made from 5086 aluminum.
The ladder is to be operated from horizontal to 52° below horizontal and has a design load of 330lbs per tread.
The ladder was manufactured at Schoellhorn-Albrecht's St. Louis facility and delivered May 2019.
See more about our NAVSEA ladders https://www.schoellhorn-albrecht.com/navsea-ladder.html