Schoellhorn-Albrecht manufactures 70' Accommodation Ladder for Texas refinery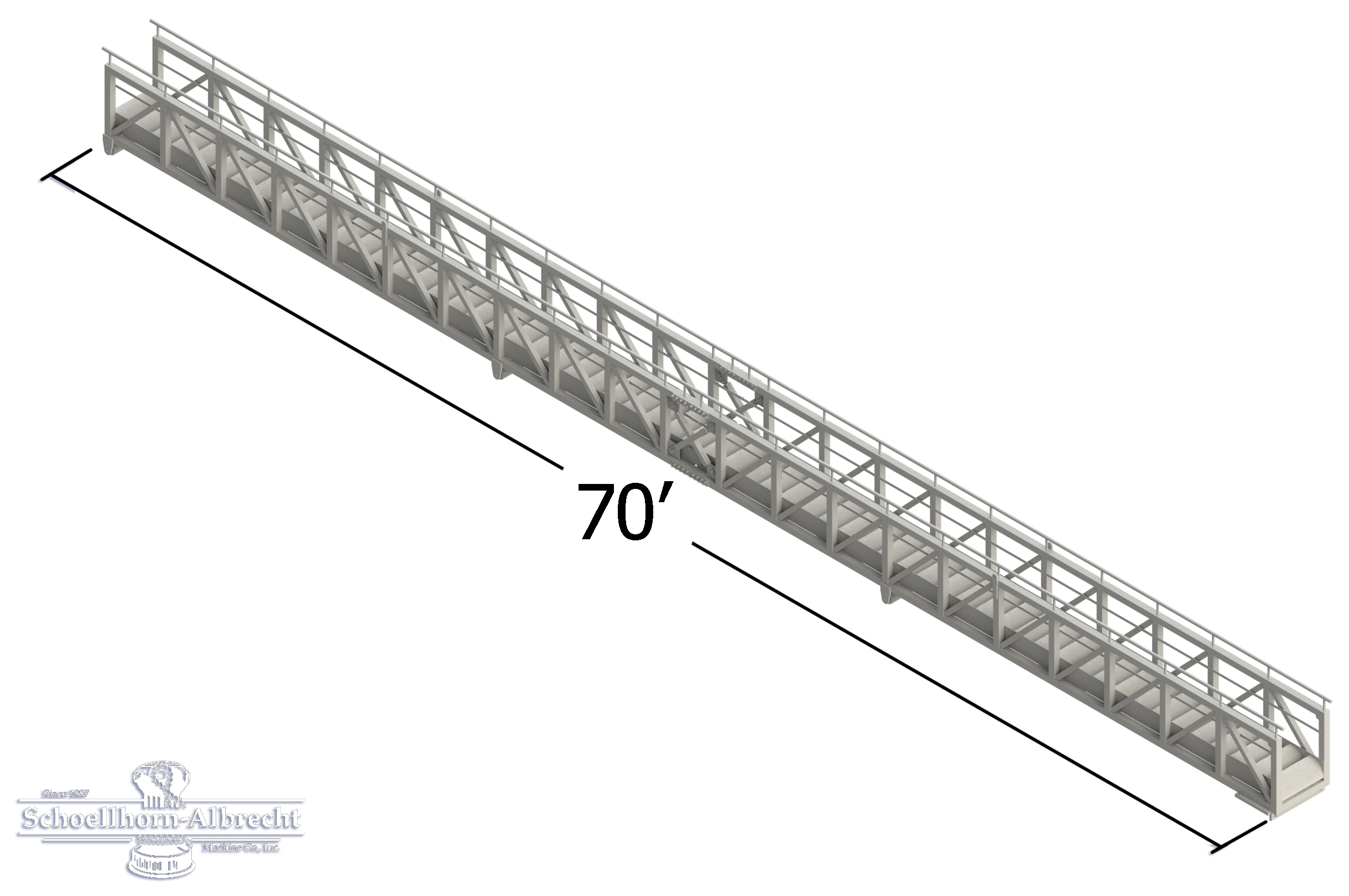 Schoellhorn-Albrecht completes design and manufacture of 70' accommodation ladder for Texas refinery.
The accommodation ladder is designed and built to ISO 5488.
The structural truss design is made from 6061-T6 aluminum and includes Schoellhorn-Albrecht curved treads with aggressive serrated non skid surface.