Schoellhorn-Albrecht NAVSEA Accommodation Ladder for the USCGC Eagle (WIX 327).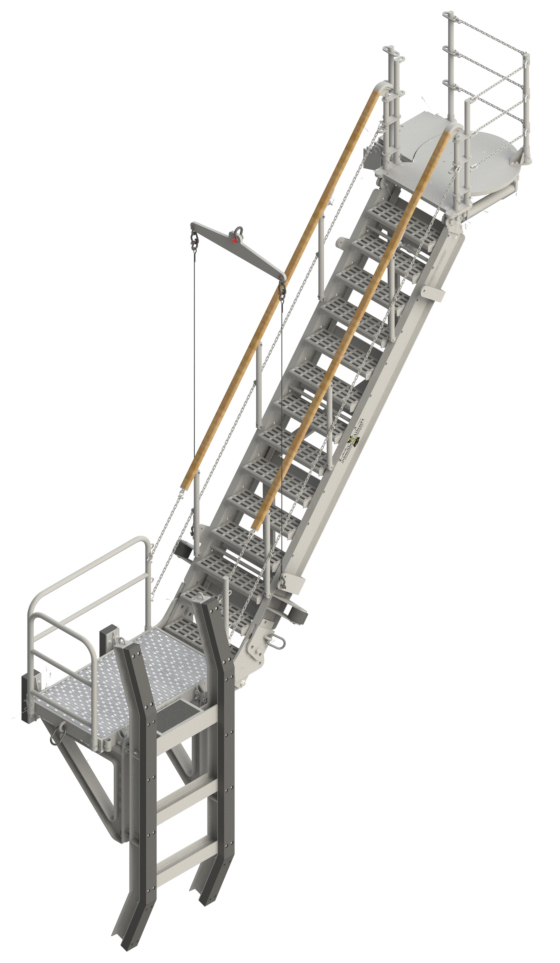 Schoellhorn-Albrecht recently completed manufacturing a feathering tread NAVSEA spec accommodation ladder for the USCGC Eagle. The 295' vessel is used as a training cutter for future officers of the USCG.
Specifications include an upper rotating platform and lower platform with ship bumpers and fender. The accommodation ladder is 15' long, 30" wide and features feathering treads which compensate for operational changes in the ships draft.
The accommodation ladder is made from 6061 aluminum and features two custom mahogany handrails.
The ladder was manufactured at Schoellhorn-Albrecht's St. Louis facility and delivered in August 2019.
Visit our NAVSEA ladder page for more information.
https://www.schoellhorn-albrecht.com/navsea-ladder.html