Schoellhorn-Albrecht Creates New Railcar Products Division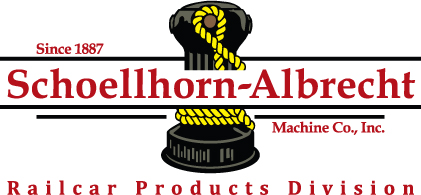 Schoellhorn-Albrecht creates new division dedicated to serving the train and rail car industry with rail car moving car puller capstans and winches. A new website at www.carpuller.com is now active to support this new division.
The website www.carpuller.com will have the position of integrating knowledge from over 25 years of serving the rail car industry. The mission of the new website is to distribute rail car moving equipment information more broadly to engineers and rail yards more effectively and quickly. The goal of the division is to provide the Schoellhorn-Albrecht quality and service with a more cost effective method to moving rail cars.
Schoellhorn-Albrecht has the knowledge and product range to supply a complete pulling system for any railcar needs. Visit our "How to..." section and then fill out an equipment questionnaire on our contact page to get started.