Schoellhorn-Albrecht Hoist Winch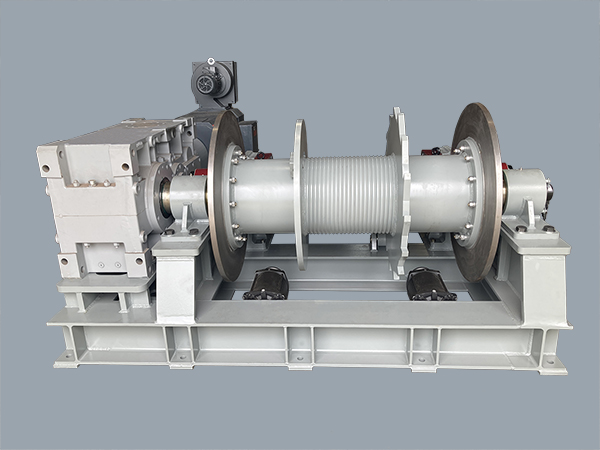 Schoellhorn-Albrecht recently completed a contract to design and manufacture the replacement dredge head hoist for the United States Army Corps of Engineers Dredge Jadwin.
The winch is used to raise and lower the dredge head during dredging operations along the lower Mississippi River. The winch will be used continuously during the dredging season which goes from April to November of each year.
Winch Characteristics:
Output Torque: 17,600 ft-lbs (1st Layer), 27,385 ft-lbs (7th Layer)
Output Speed: 81 RPM (1st Layer), 52 RPM (7th Layer)
Capacity: 1000' ∅7/8" Wire Rope
Motor: 367 HP DC
Pneumatically Actuated Drag Brake System