GANGWAY TRUSS STYLE WITH SAFTEY RAILS
Heavy Duty Structural Aluminum Gangway with ADA compliant deck planking. Customized lengths and widths to suit your application. Typical Maximum Inclination of 30°. Davit with Steel Stowage Equipment.
Available Options:
Deck Planking with Raised Cleats
Powered or Manual Winch Options
Custom Upper & Lower Platforms
Dock / Deck Rollers or Casters
Custom Coatings on Steel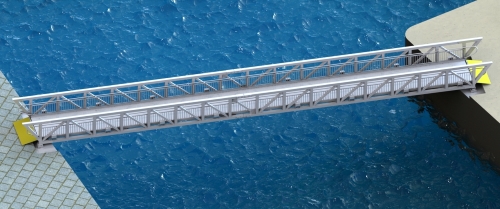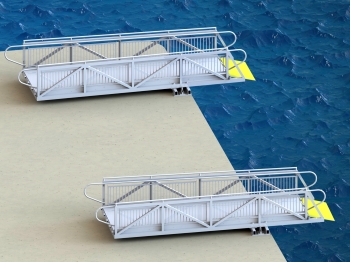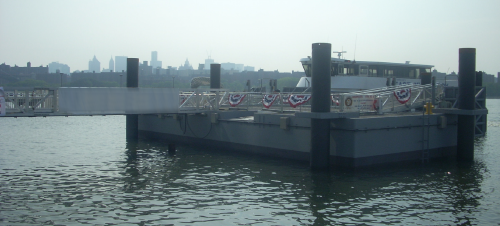 As Shown:
Built for New York Waterway's East River Ferry
Truss Style Construction
Aluminum Deck Planking
Fixed Handrails
Gunnel Clip
Ramps

Schoellhorn-Albrecht designs and manufactures truss style gangways in a wide variety of sizes and styles.
With the ability to customize the length of truss style gangways, you will find the product that will fit your exact needs and capacity requirements. With several cleat styles available you can improve footing at steeper angles of operations and increase the distribution load ability of your equipment.
Our gangways are used by refineries, military ships, and industrial ships, operating effectively throughout the world.
Product details and specifications are subject to change without notice.
For additional information, drawings and specifications contact us.
---